Weekly Reflections, Announcements, News & Thoughts
Advent 2019. Back to the Basics…
Some Advent Thoughts. As we enter this special time of the year, I hope we will think beyond the holiday parties, the decorating and the numerous trips to the mall that lay ahead on our schedules. These are fun things and an important part of our celebration. But, Advent is really meant to spiritually prepare us for the coming of Christ. There are many ways that our families can make this a reality. Here are just a few suggestions:
…Forgive past hurts and RECONCILE! Take the chance to reach out to someone who has hurt us. Seek forgiveness from others for what we may have done.
…PRAY MORE AS A FAMILY! How many times do we pray as a family? What a wonderful way to anticipate the coming of Christ!
Some suggestions: Pray the rosary as a family, Go to Daily Mass during Advent, Pray around the family Advent Wreath, Come to Adoration of the Blessed Sacrament.
…GIVE, SUPPORT, VOLUNTEER! There are so many worthy programs that need our help.
…INVITE A FAMILY MEMBER OR FRIEND BACK TO CHURCH FOR CHRISTMAS! What better gift could we present to Jesus than to bring someone with us to meet Jesus!
I hope Advent is that special time for all of us so that we will be ready to meet the Lord when He comes. Have a blessed and holy Advent.
Christmas Tree Blessings & Home Visits During Advent. A New Tradition…
This Advent, we begin a new parish tradition…home visits and the blessing of Christmas trees by Fr. Pat and Fr. Joe. These are the guidelines…
CONTACT THE PARISH OFFICE AND REQUEST A TIME AND DAY FOR A VISIT!
Make sure your tree is up for the day you have reserved.
Fr. Pat or Fr. Joe will come by with a special ornament and blessing from the parish for your tree and family. THE VISIT WILL LAST APPROXIMATELY FIVE MINUTES ONLY because there are so many houses to visit!
NO GIFT, DONATION, OR FOOD WILL BE ACCEPTED…this is just an opportunity for us to pray and visit with you briefly to express our gratitude that you are part of our parish family.
Mark Your Calendars…
Sun Dec 1 Advent begins…
Mon Dec 9 Solemnity of the Immaculate Conception
Thurs Dec 12 Feast of Our Lady of Guadalupe
Wed Dec 18 Parish Advent Penance Service (7:00pm)
A Gift to God and to Ourselves. Prepare for the Coming of Christ with The Sacrament of Reconciliation
One of the best ways to prepare to meet the Lord at Christmas is to forsake our sins, reconcile with God, and seek His forgiveness. We do this through the beautiful sacrament of reconciliation. There are numerous opportunities to celebrate this sacrament throughout Advent. Confessions are held each Saturday beginning at 3:30pm during Advent. You are also invited and encouraged to attend one of the local parish penance services here in the Mission Deanery. You can attend one that is convenient to you! You will see the same priests at each one! The schedule is below:
Monday Dec 2: Sacred Heart, Ocean Beach 7:00 pm
Tuesday Dec 3: Ascension, Tierrasanta 7:00 pm
Monday Dec 9: Immaculata, USD 7:00 pm
Wednesday Dec 11: St. Cath. Laboure, Clairemont 7:00 pm; St. Agnes, Point Loma 7:00pm; St. Mary Magdalene, San Diego 7:00pm
Monday Dec 16: St. Brigid, Pacific Beach 6:00 pm; Mission San Diego 7:00pm
Tuesday Dec 17: All Hallows, La Jolla 7:30pm
Wednesday Dec 18: Mary, Star of the Sea, La Jolla 7:00pm; St. Therese of Carmel, Del Mar 7:00pm
Thursday Dec 19: St. Columba, San Diego 6:00pm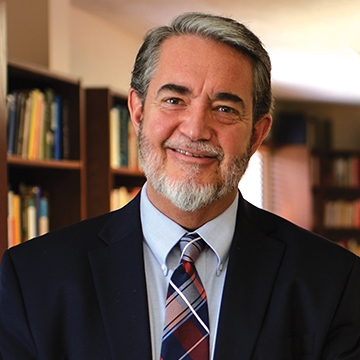 GET YOUR TICKETS TODAY!
SUNDAY JANUARY 5, 2020, 6:00PM TO 8:00PM. LIMITED CAPACITY
I am very pleased to announce that Dr. Scott Walker Hahn will be doing a presentation at our parish, Mary, Star of the Sea Church, on Sunday January 5th in the evening (Epiphany Weekend). TICKETS ARE $20 EACH. THEY ARE AVAILABLE VIA THE FOLLOWING WEBLINK…
https://stpaulcenter.com/lajolla/
PLEASE CONTACT THE PARISH OFFICE FOR MORE INFORMATION
Have a blessed and holy week! In Christ's love, Fr. Pat