Mary, Star of the Sea Welcomes You!
We want you to feel welcome here as we grow to spiritual maturity. By registering you and your family at Mary, Star of the Sea, we will be better able to know you and help you on your faith journey.
There are two ways to register:
You can download or pick up a registration form at the Parish Office
You can register online
If you are currently registered at Mary, Star of the Sea you may email (marystarofthesea@marystarlajolla.org) the office for your user name.
All of your information will be kept private in accordance with our privacy policy.
Instructions for online registration:
If you are a first time user, select NEW USER
Complete information about yourself. You can add additional information about your family members a little later.
You will receive, via email, a temporary password.
If you are an existing user or have received an email with a temporary password, chose SIGN IN
Enter your User ID and your temporary password (be sure to change the password to something you will remember)
Now, you can begin adding or editing information on yourself as well as for the members in your immediate family. Please note, if you have adult children who are also registered on their own at Mary, Star of the Sea, please do not include them in your family data as they should have their own family records at this time.
For further assistance, please call the parish office at 858.454.2631 or send an email (marystarofthesea@marystarlajolla.org).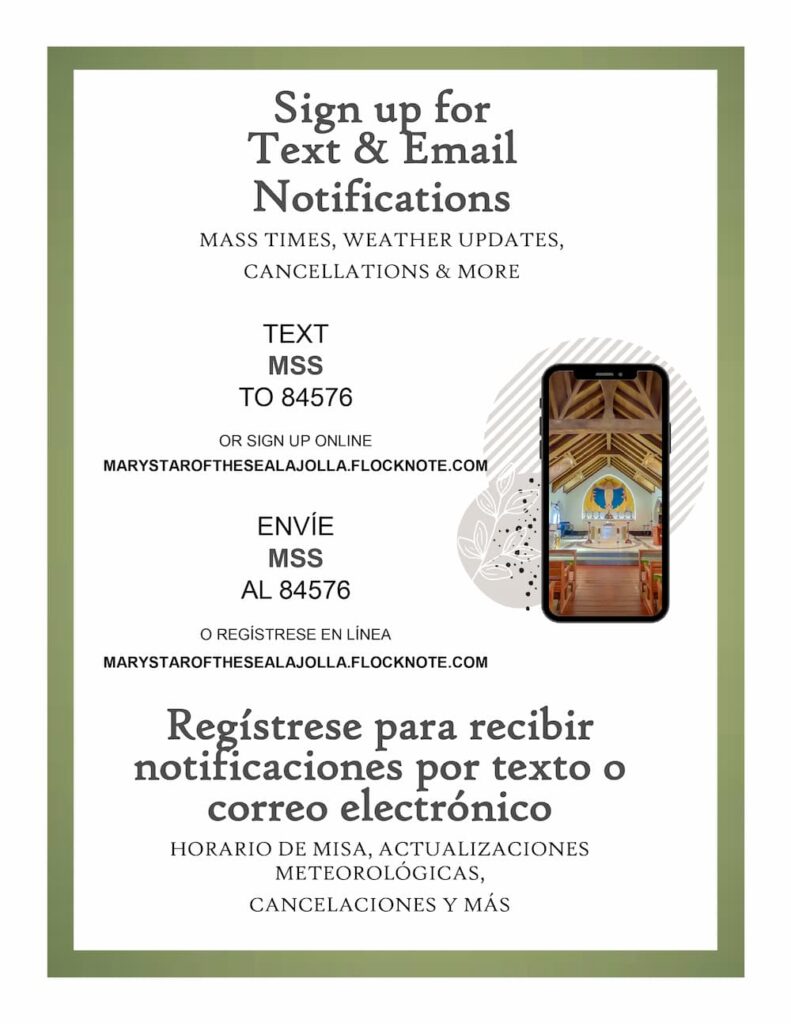 Church Entrance
Church Interior
View from the Altar