Daily Mass:
Monday through Friday at 8:00 am
Sunday Mass:
Saturday at 5:00 pm, 6:30 pm (Spanish),
Sunday at 7:30, 9, 10:30 am, noon, 5:30 pm
Sacrament of Reconciliation:
Saturday 3:30-4:30 pm (or by appointment) 
Presider Schedule:
February 29, 2020

3:30 pm

Reconciliation w/ Fr. Joe Masar

6:30 pm

Fr. David Ungerleider (Spanish Mass)

March 1, 2020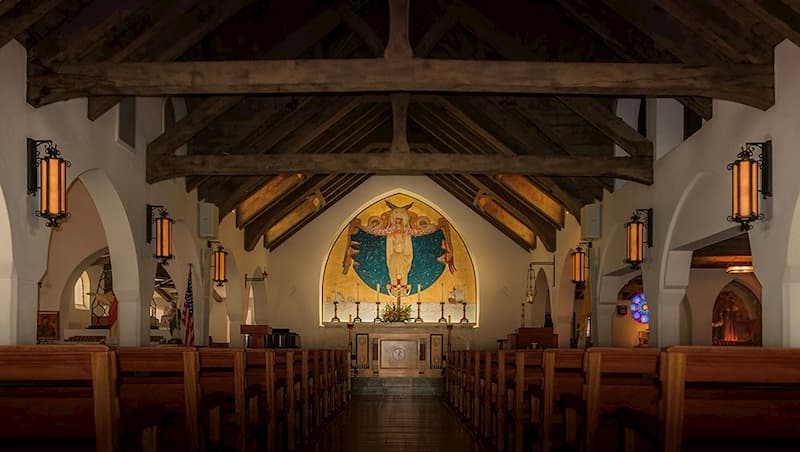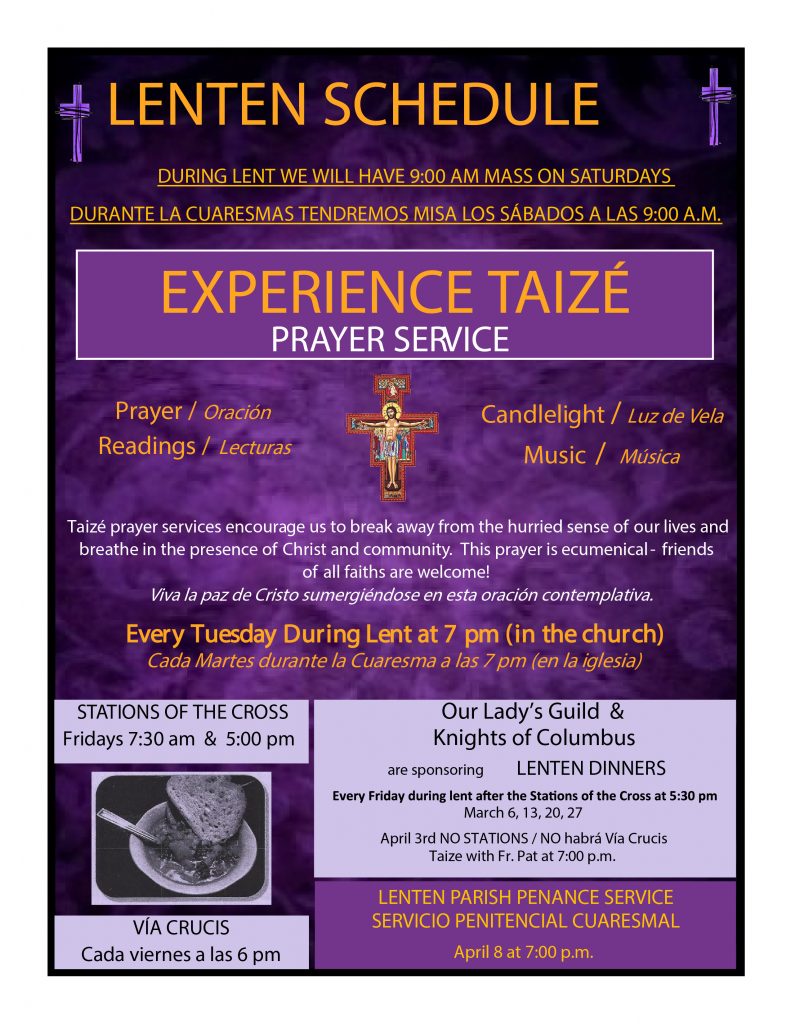 Diocese of SAn Diego
2020 Annual cAtholic Appeal
Participation in our Annual Catholic Appeal accomplishes something very simple yet very powerful: it touches people's hearts with God's love through your gift and deepens our collective faith together. By demonstrating our Gratitude in Action, you are helping our brothers and sisters to truly know and love Jesus Christ, His grace and His mercy. Don't delay, make a pledge today! 
There are many ways to respond to the Annual Catholic Appeal: a monthly or quarterly pledge; a one-time cash gift;  a credit card or electronic funds transfer; visit giving.sdcatholic.org ; a gift of stocks or bonds or IRA Charitable Rollover Distribution. Note that the Annual Catholic Appeal qualifies for many company matching gift programs.
All are welcome to join us for Taizé Prayer Services on Tuesdays during Lent at 7pm (in the church). Enjoy …

More »

Be holy, for I, the LORD, your God, am holy. — Leviticus 19:2b

More »

Weekly Reflections, Announcements, News & Thoughts And Lent Begins – Ash Wednesday Liturgy Schedule THIS WEDNESDAY FEB 26: Mass w/Distribution …

More »