Weekly Reflections, Announcements, News & Thoughts
Preparing a Humble Dwelling Place for the Lord
The Second Sunday of Advent
As we enter this second week of Advent, we continue to reflect on how we prepare to meet the Lord at His coming. This holy season is filled with opportunities to experience the most beautiful gifts of God like forgiveness and peace, joy and gratitude, love and hope. Please make this season more than a shopping season. It is a spiritual time to prepare a holy, humble dwelling place for God in our homes, in our parish, in our hearts. Here are some poignant questions to ponder:
Is my Advent season filled with more trips to the mall than to Church?
How long has it been since I went to Confession?
Do I appreciate the gift of my Catholic faith?
Are these weeks of Advent different from other weeks of the year?
Am I spending more time in prayer by myself and with my family?
What Traditions are you passing on to your kids (more than just tree-decorating and gift-giving)?
Please be assured of my ongoing prayers that this will be a holy season for each of us as we prepare to meet the Lord.
Solemnity of The Immaculate Conception: Transferred to Monday December 9th!
Because December 8th falls on Sunday this year, the Solemnity of the Immaculate Conception will be observed on Monday December 9th at our 8:00 am Daily Mass. Please join us!
Our Lady of Guadalupe: Thursday December 12
Please join us for this special day to honor the Patroness of the Americas and the Patroness of the unborn. We will begin with Las Mananitas in the early morning. Our special Community Mass, Dinner, and Dance will begin in the evening at 6:30pm Please join us! Viva la Virgen de Guadalupe!
Retirement Fund for Religious: Share in the Care
Envelopes have been placed in the pews to support the Retirement Fund for Religious appeal. More than 95 percent of donations are returned to religious institutes to assist with the cost of living for almost 12,000 frail, elderly religious. Your gift will make a difference in allowing those who have served so faithfully to live their retirement years in dignity. Thank you for your support of this effort. You may place your offering in the designated envelope in the regular collection. May God abundantly bless your generosity.
Christmas Tree Blessings & Home Visits During Advent
A New Tradition…
This Advent, we begin a new parish tradition…home visits and the blessing of Christmas trees by Fr. Pat and Fr. Joe. These are the guidelines…
CONTACT THE PARISH OFFICE AND REQUEST A TIME AND DAY FOR A VISIT!
Make sure your tree is up for the day you have reserved.
Fr. Pat or Fr. Joe will come by with a special ornament and blessing from the parish for your tree and family. THE VISIT WILL LAST APPROXIMATELY FIVE MINUTES ONLY because there are so many houses to visit!
NO GIFT, DONATION, OR FOOD WILL BE ACCEPTED…this is just an opportunity for us to pray and visit with you briefly to express our gratitude that you are part of our parish family.
Mark Your Calendars…
Mon Dec 9 Solemnity of the Immaculate Conception (TRANSFERRED FROM SUNDAY)
Thurs Dec 12 Feast of Our Lady of Guadalupe
Mon Dec 16 Lessons and Carols Prayer Service (with Lighting of Parish Tree in Church Courtyard) (6:00pm)
Wed Dec 18 Parish Advent Penance Service (7:00pm)
A Gift to God and to Ourselves. Prepare for the Coming of Christ: The Sacrament of Reconciliation
One of the best ways to prepare to meet the Lord at Christmas is to forsake our sins, reconcile with God, and seek His forgiveness. We do this through the beautiful sacrament of reconciliation. There are numerous opportunities to celebrate this sacrament throughout Advent. Confessions are held each Saturday beginning at 3:30pm during Advent. You are also invited and encouraged to attend one of the local parish penance services here in the Mission Deanery. You can attend one that is convenient to you! You will see the same priests at each one! The schedule is below:
Monday Dec 9
Immaculata, USD 7:00 pm
Wednesday Dec 11
St. Cath. Laboure, Clairemont 7:00 pm
St. Agnes, Point Loma 7:00pm
St. Mary Magdalene, San Diego 7:00pm
Monday Dec 16
St. Brigid, Pacific Beach 6:00 pm
Mission San Diego 7:00pm
Tuesday Dec 17
All Hallows, La Jolla 7:30pm
Wednesday Dec 18
Mary, Star of the Sea, La Jolla 7:00pm
St. Therese of Carmel, Del Mar 7:00pm
Thursday Dec 19
St. Columba, San Diego 6:00pm
End of the Year
A Good Time to Think About Giving
As we approach the end of the year, this season leads us to be in a giving mood. We also should think about the benefits of timing our gifts. Donations to the Church and Charities given in December can be very helpful to us come next April 15th, Income Tax Day. If you are thinking about a gift in support of our parish Capital Campaign or other parish ministries or projects, this would be a wonderful time to do it. You can designate a specific purpose for your gift and we will respect your wishes. Thank you for your sacrifices in support of our parish mission to lead all to Christ. Your gifts make a difference!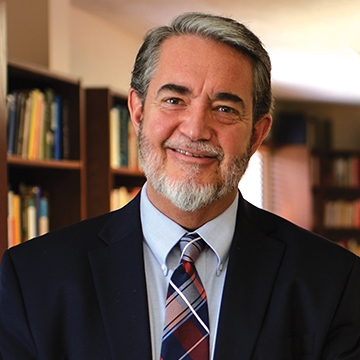 GET YOUR TICKETS TODAY!
SUNDAY JANUARY 5, 2020. 6:00PM TO 8:00PM. LIMITED CAPACITY
I am very pleased to announce that Dr. Scott Walker Hahn will be doing a presentation at our parish, Mary, Star of the Sea Church, on Sunday January 5th in the evening (Epiphany Weekend). TICKETS ARE $20 EACH. THEY ARE AVAILABLE VIA THE FOLLOWING WEBLINK…
https://stpaulcenter.com/lajolla/
PLEASE CONTACT THE PARISH OFFICE FOR MORE INFORMATION
Have a blessed and Advent season! In Christ's love, Fr. Pat