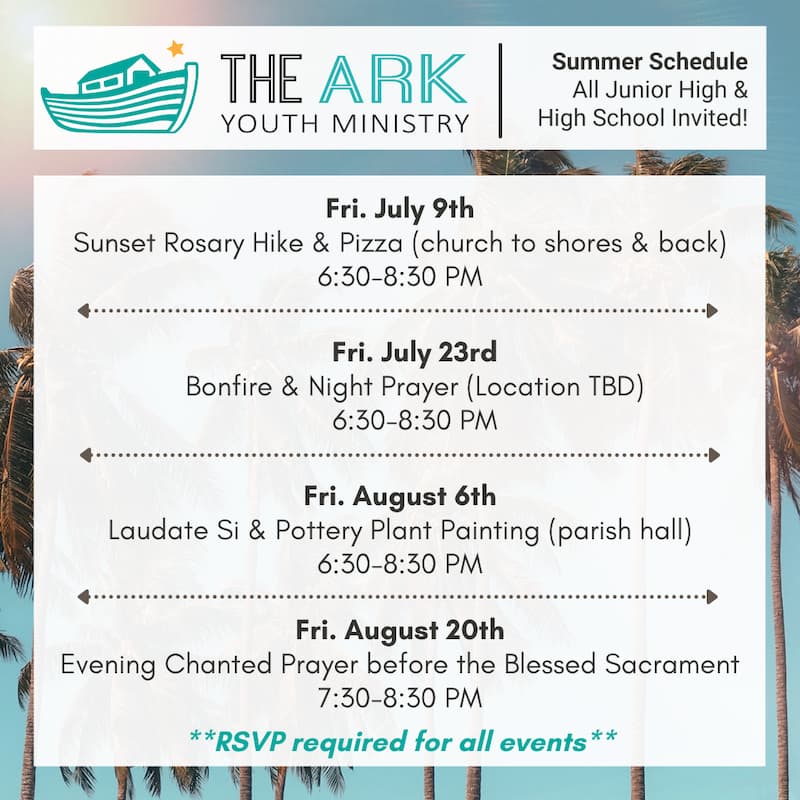 Mary, Star of the Sea invites teens in middle school and high school to join our youth ministry program called The ARK. We meet every last Friday from 6:30 PM - 8:30 PM. In addition to Friday meetings, youth are invited to monthly faith building activities. To stay informed of upcoming events, sign up for our Text Alerts.
Text "TheArk" to 84576
While we cannot meet in person yet due to COVID-19 regulations, the ministry has adapted to virtual instruction and will be temporarily accessible from home. Please contact the Parish Office for more information and an updated schedule as it may change.