Video/Teaching Series with Fr. Pat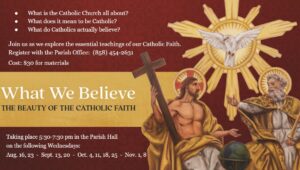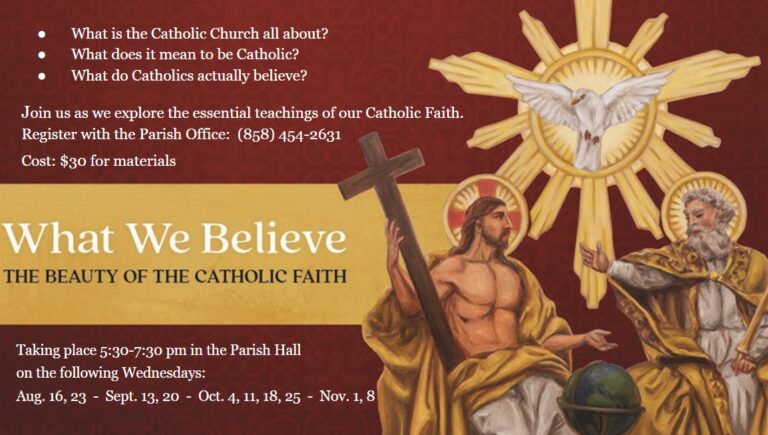 We invited all parishioners and friends to attend a Video & Teaching series led by our Pastor Fr. Pat Mulcahy. He will lead us through a study by Ascension Press called "What We Believe: The Beauty of The Catholic Faith".
Join us as we explore the essential teachings of our Catholic Faith. Register with the parish office: 858-454-2631
Held in the Parish Hall. Wednesday Evenings. 5:30-7:30pm on the following dates: Aug 16,23. Sept 13,20. Oct 4,11,18,25. Nov 1,8.